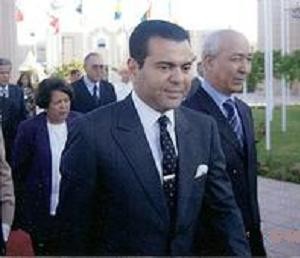 Rabat-Morocco, November 27, 2007 --- To encourage participation of young people through a series of yearly activities, His Royal Highness Prince Moulay Rachid inaugurated another year of training sessions throughout 2007-2008 at the Dar Es Salam Golf Academy for underprivileged children.
His Royal Highness reassures that the Academy will also provide a platform, as part of the National Development of Junior Golf Program, to build on the commitment to introduce every child to the game of golf.
In keeping with one of His Royal Highness' driving principles, the Dar Es Salam Golf Academy would provide young with basic goals, teach the proper etiquette, rules, history, and traditions of the game of golf.
Additionally, through golf, the Academy will teach important values such as honesty, integrity, and sportsmanship.
His Royal Highness' philosophy is the Academy's team commitment to improve the condition and help out kids in high-risk communities through direct education, support and training opportunities.
His Royal Highness is devoted to enriching the lives, experiences and opportunities of children while he continually encourages others to contribute towards philanthropy to break the cycle of poverty.