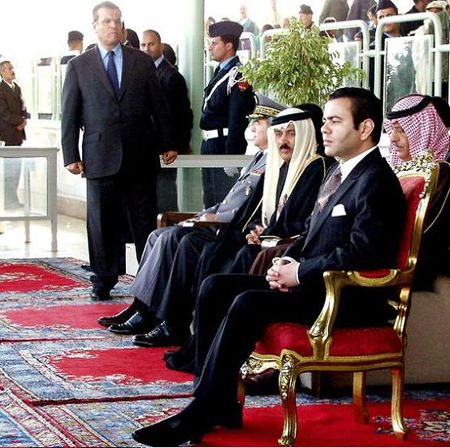 Rabat, May 19, 2008 – The Royal Golf Club Dar Es-Salam in Rabat, the most desirable golf getaway in Morocco, has brought a fresh-look array of golf competitions, under the Direction and Royal Patronage of His Royal Highness Crown Prince Moulay Rachid.
Keeping the courses of the Royal Golf Dar Es-Salam golfing legend, Crown Prince Moulay Rachid is anxious to give a new drive to Morocco golf sport, making golf a core element of the tourism marketing strategy.
For that reason, numerous competitors from several countries descended on the Royal Golf Dar Es-Salam over the last month for the golf competitions, which involves the Rotary Club Trophy, American school cup, Jewellers Trophy, Diplomatica Trophy and Monthly medal.
These competitions aim at making Morocco an oasis of golf, since events such as these strive to foster the golf tourism promotion projects showcasing Moroccan golf destinations.
On the sidelines of all these competition, the Royal Golf Club Dar Es- has earned a huge amount of international recognition for the successful Crown Prince Moulay Rachid's initiative of forming the first ever Royal Golf Academy for unprivileged children, in the framework of implementation of the National Development of Junior Golf.
Many of these children are obviously enthusiastic about attending the international events and looking forward to a golf lesson from the international professionals or just getting the photo with the celebrity.
Crown Prince Moulay Rachid particularly wants to ensure that the youth of the Kingdom are encouraged to indulge their passion for golf and give direction to the lives of these children to make them respectable, responsible and creative citizens of the country.
This very significant development for golf sport in the country, which benefit tremendously from Crown Prince Moulay Rachid's support and overall leadership, gives hope for future and country's economic diversification policy, that could led to a significant growth of sport tourism.